What is a PSD code?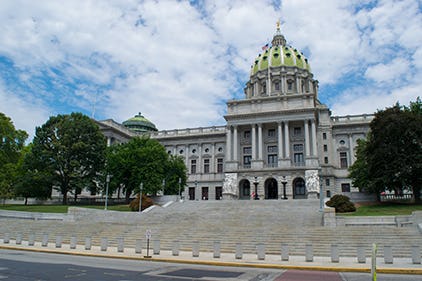 A PSD code stands for political subdivision codes. These are six digit numbers that identity municipalities (cities, boroughs, townships) in Pennsylvania, and Pennsylvania alone.
These codes help employers distribute the correct amount of local Earned Income Tax (EIT) to the corresponding tax jurisdictions. An EIT is a tax credit for low- to moderate-income working individuals and couples, generally those with kids.
A PSD code is based on an address. Employers file a Residency Certification File when hiring each employee to determine the correct PSD rate. These forms, along with other onboarding paperwork, are kept in employee personnel files.
Here is what makes up the six digits:
First two digits: These make up the Tax Collection District, usually a county. This is based on the employee's home address.
First four digits: Combined, the first four digits of a PSD code represent the School District Code, based on the employee's address.
All six digits: Combined, all six digits make up the PSD code, which represents the city, borough, or township where the employee's address is located. Try our local tax finder for free to see how quickly you can get the correct code.
Payroll Insights Newsletter
Subscribe to our quartely newsletter for exclusive payroll insights.