Why Local Forms Are Important in Your Offering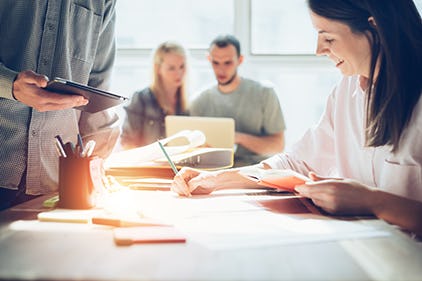 Every payroll professional recognizes the prominence of Form W-4 - and why it's important to consider offering it in a friendly, electronic format.
But what about local forms?
For some payroll specialists and managers tasked with onboarding employees in states such as Ohio or Michigan, the convenience of having online local forms is substantial. Providing the correct forms - federal, state, and local - ensures you're withholding the proper taxes from the get-go. This reduces the possibility of audits and affirms employee happiness.
Let's take Michigan for example. Like every state in America, residents fill out a Form W-4. If a person lives and works in Michigan, he or she fills out a Form MI-W4 (Employee's Michigan Withholding Exemption Certificate). If he or she does not live in Michigan but works there, that person completes a Form MI-NR (Certificate of Non-residency).
After that, there are 22 local forms based on the city where a person lives. If your employee is a Big Rapids resident, offer a Form BRW-4. A Flint resident? That's a Form FW-4. Do you want to store all of these, in dusty file cabinets for years on end?
New York serves as another prime example as to the significance of fast, online local withholding forms. Depending on specific situations, workers may submit forms such as IT-2104-IND (Certificate of Exemption from Withholding, for exempt Native Americans) or IT-2104-MS (New York State Withholding Exemption Certificate for Military Service Personnel).
The difficulty only increases when employees work in one state but live in another, and with that, the likelihood of proper storage, considering security and storage space, diminishes. With Symmetry Payroll Forms,133 forms are electronically available. Symmetry Software's location accuracy embedded in all products guarantees the correct form when working with Symmetry Payroll Forms.
Have you had a difficult withholding form experience that could have been solved with electronic withholding forms? Let us know on PayrollTalk!
Payroll Insights Newsletter
Subscribe to our quartely newsletter for exclusive payroll insights.