Why Location Accuracy is Important in Your Offering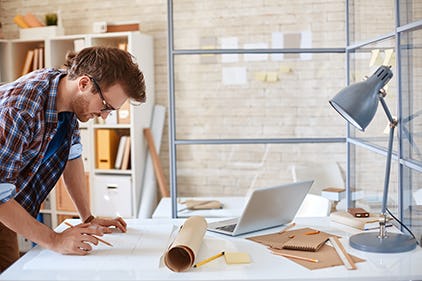 When it comes to payroll, location is of utmost importance. So much, in fact, the old real estate adage, 'location, location, location' should be adopted by payroll service providers. Let's dive into the details as to why accuracy is vital for any payroll offering.
Address vs. True Location
California city boundaries and Ohio city tax boundaries highlight the importance of location accuracy when dealing with payroll.
The city of Berkeley, California has quite an interesting scenario for determining city boundaries; you can technically be within the area code of Berkeley but be in another city altogether. Depending on what street your business or residence is located, different taxes might apply.
For example, you can be in the city of Albany, with an area code for Berkeley. This creates the potential for a resident or business to be provided with the wrong withholding forms.
Another example is the state of Ohio, which is home to something called a Joint Economic Development District or JEDD. In fact, there are over 80 JEDDs in Ohio that complicate income taxes for residents depending on their location.
Ohio city boundaries can cause even more confusion. City boundaries can look like a piece of swiss cheese laid over a city. Having a business on one corner may require you to pay specific taxes; cross the street, and those taxes may be irrelevant.
Using the area code as an accurate measure to find a location won't do. If you happen to have some employees that fall within a JEDD you might not be providing the correct withholding forms. The same goes for city boundaries.
Rooftop precision
With Symmetry Payroll Forms you can ensure your employees are receiving the right forms down to a local level. This is because Symmetry uses rooftop precision that goes beyond the inaccuracies of area and city codes.
Our databases are full of thousands of local tax jurisdictions, such as JEDDs, so we know what taxes an employee has to pay. Symmetry uses a process called geocoding and then cross-references coordinates with other geographical databases. As a result, we can provide the right forms for each of your employees.
Payroll Insights Newsletter
Subscribe to our quartely newsletter for exclusive payroll insights.