Our story
The infrastructure for software and payroll platforms powering the paychecks of over
64M+

workers.
Our Mission

To reach every American paycheck with accurate withholding and accelerate compliance with a technology-first approach to payroll taxes. In other words, to help you get "the right taxes the first time®."

Our Promise

With 40 years of expertise in tax compliance, Symmetry Software will deliver efficient and dependable solutions as well as experienced and friendly customer service.

Our Vision

Create payroll technology to solve tax compliance issues and build applications across the entirety of the payroll process. Powered by deep tax compliance relationships enabled by technology.
Modern technology that
developers love
+

compliance teams trust.
Symmetry Software founder, Tom Reahard, wrote his first payroll system for the Apple II in 1979 while a Ph.D. student at Arizona State University after learning from a ComputerLand associate that "people wanted to do payroll on the computer." A nights and weekends self-taught coder, he started Symmetry Software in 1984. Symmetry is now the second oldest software company in the greater valley of Phoenix, Arizona. Over time, Symmetry created additional unique payroll tax technologies that today provide an infrastructure relied upon by hundreds of thousands of growing businesses and millions of employees.
Over the last 40 years, we've had the privilege of calculating paychecks for millions of working Americans. In addition, we've helped America's largest companies determine the right payroll taxes for their employees.
In July of 2021, Symmetry Software became part of Gusto. We believe that the paycheck is the most fundamental building block for creating a better life and are excited to have Gusto behind us as we further our efforts to ensure payroll tax compliance across the entire payroll industry. Our focus is to help clients accelerate compliance with a technology-first approach to payroll taxes.
The Symmetry Difference.
The Right Taxes, the First Time®

We solve the underlying tax problems plaguing service providers and employers, delivering on our brand promise.

Consistency, completeness, and speed

One source for payroll technology APIs that are consistently designed, enabling developers to integrate with products that work and deliver accurate payroll quickly.

Flexibility

No "one size fits all" approach — Developers and tax teams can run their payroll according to their preferences, interpretations, and quirks.

Tax resources and peace of mind

Symmetry's expertise in tax compliance and our product and tax resources underlies our "trusted advisor" position.

The Symmetry Ecosystem

Clients benefit from Symmetry's payroll provider ecosystem powering taxation in every corner of America (and Canada.)
Our milestones.
Since 1984, Symmetry has focused on our connections and partnerships with clients as our products have become more innovative and dependable with every step of our journey.
Our memberships.
Symmetry Software stays active in the payroll community so that we can be notified of all significant events as soon as possible. We also enjoy contributing to these organizations by sponsoring different events.
Meet the Symmetry Software family.
Since 1984, Symmetry Software has turned some of our resources into their own stand‑alone brands.
PaycheckCity
In 2000, we launched PaycheckCity.com to provide free calculators to small businesses, payroll professionals, and employees. In 2019, PaycheckCity users ran over 15 million calculations. To better assist our small business payroll professionals, PaycheckCity expanded to PaycheckCity Payroll where we host our tax resources previously found on the website Payroll-Taxes.com.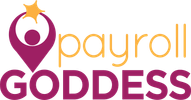 Payroll Goddess
We enjoy providing fun gifts for attendees who pass by our trade show booths to honor all of the amazing female payroll professionals. We appreciate all of your hard work and believe you are true goddesses. We also have created Payroll Titan giveaway items for our booth to honor all the amazing male payroll professionals! If you don't have a Payroll Goddess blinky badge or Payroll Titan pin, catch us at our next trade show to pick up your own!
Buttons
We couldn't do any of this without the trusty calculator; therefore, we decided to make a calculator our Symmetry Software Mascot and name him Buttons. Buttons' role in the company has increased throughout the years; for example, he recently became the face of our chatbot for symmetry.com. We have many more plans for Buttons, so stay tuned.