The Case Of Unpaid Internships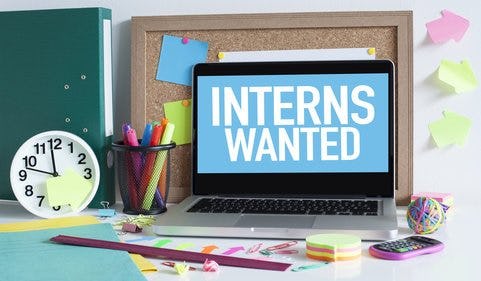 Internships serve a great learning experience and often a launch pad for a career. As more people graduate college and snag dwindling entry-level jobs, the lure (and amount) of paid internships has grown. Federal law states interns are paid in most circumstances. So, for many, working at a for-profit (the rules differ for non-profit organizations) company means they'll be earning at least state minimum wage.
In fact, the growing number of internships like this makes it seem as if unpaid internships are a thing of the past. Unfortunately, they are not. Unpaid internships still exist and are legal if they pass a six-question test, which include:
The internship reflects an educational training or something an intern would learn in an educational setting.
The experience benefits the intern specifically.
The intern works closely under specific staff, and does not displace regular employees, or act as one.
The employer providing the training does not receive any benefits from the training.
There is no promise of a job at the end.
Both parties have agreed to no wages.
Taking on interns, even with these questions in mind, can still be challenging. Some employers still attempt to bypass law and not pay interns. In a few situations the interns fought back, taking their cases to court. Here are a few examples:
Eric Glatt and Alexander Footman v Fox Searchlight Pictures, Inc. 
In 2011, Fox Searchlight interns Eric Glatt and Alexander Footman sued the studio, claiming that Fox Searchlight violated state minimum wage laws. Glatt and Footman not only sought back pay for themselves, but also fought on the behalf of numerous other interns who worked on the movie Black Swan for nine months. In the summer of 2016, the studio decided to settle rather than move forward with a trial. This led several other studios, such as Lionsgate, Viacom, and NBCUniversal, to make similar moves with their unpaid interns.
Wang v Hearst 
In February 2012, Outten & Golden LLP filed a claim against Hearst Corporation on behalf on current and past-unpaid interns who worked at the magazine company. Xuedan Wang and others claimed they should have been paid employee wages for their time working for various magazines in the Hearst family.
Wang stated she and other interns performed errand-like tasks that would not fall under the guise of 'educational training.' In 2013, the interns were denied classification as employees, and continue to fight against Hearst and earn their wages.
Bickerton v Rose
In 2007, Lucy Bickerton interned for The Charlie Rose, regularly putting in 25 hours per week. However, she was unpaid, despite performing tasks such as: assembling press-packets, escorting guests, and manual labor on set. In March 2012, she filed a class action lawsuit against the show. By December of that year, Charlie Rose agreed to settle with Bickerton and 190 unpaid interns who worked the show from March 2006 to October 2012.
Do you find this topic interesting? Keep the conversation going at PayrollTalk.
Payroll Insights Newsletter
Subscribe to our quartely newsletter for exclusive payroll insights.