How Minimum Wage Increases Affect Consumers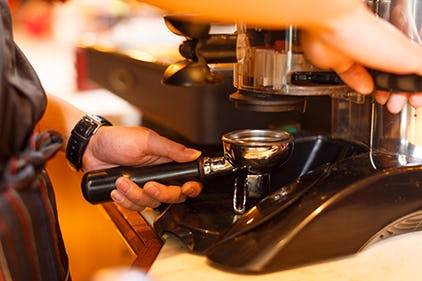 The topic of minimum wage has been on the nation's radar for quite some time. States, cities, and municipalities across America have already raised their rates, with some promising a $15 per hour rate by the end of 2019.
With most complex issues, there are consequences to raising minimum wage rates. Some are good; some are bad. But that extra money has to come from somewhere, correct? When minimum wage rates increase, so do prices in industries like retail, restaurant, and fast-food. A typical fast food joint will earn anywhere from 2 to 6 cents of profit on each dollar of sales - something has to give, so that $4 burger increases to $5.50. Some restaurants are simply adding a 'minimum wage charge' at the bottom after a purchase is made. So, in some ways minimum-wage employers will make more money. Another option to afford the increase in small businesses is to cut hours or let employees go, which can be emotionally tough on any sized business.
Despite obvious examples such as McDonald's and Walmart, most businesses who employ minimum-wage employers are small. Consider another scenario: Phoenix passed Proposition 206 (Arizona Minimum Wage and Paid Time Off) and it begun taking effect in 2017. To help pay their employees a higher hourly salary, mom and pop shops like Park Avenue Dry Cleaners raised their prices across the board. If handled properly, a raise in minimum wage doesn't necessarily affect a business - but it definitely affects consumers. The only downfall a business might face in having to increase prices to cover the cost of minimum wage is loss in business. Why would a consumer pay extra at one place when the price of something similar is cheaper is at another business?
An increase in minimum wage has a ripple effect on other employees who earn near the threshold of minimum wage, but slightly more. A trio of professors from the University of Massachusetts-Amherst, University of Miami, and the University of California-Berkeley examined ripple effects in regards to minimum wage in 1996-1997. The federal government raised the minimum wage in two steps in those years from $4.25, to $4.75, to ultimately $5.15. A large retailer - who was given anonymity in the study - raised its wages by 30 to 40% across its entire hourly workforce even though only 10% made the federal minimum wage or less. This is the wage ripple effect: Instead of just raising the salaries of minimum wage workers, the salaries of more (or all) hourly employees are raised. If a smaller business were to do this, prices would increase exponentially.
As more and more places in America raise their rates, increases in prices in businesses will follow. A wage ripple effect may too. Learn more about minimum wage - download 'Your Guide To Minimum Wage' for more helpful information.
Payroll Insights Newsletter
Subscribe to our quartely newsletter for exclusive payroll insights.