Why Municipalities In Cook County, Illinois Are Opting Out Of Minimum Wage Increases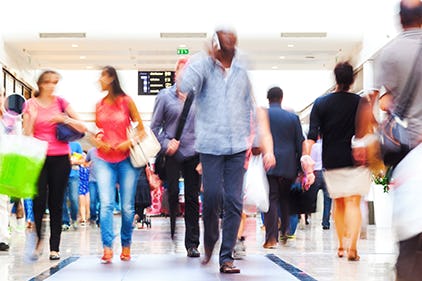 Minimum wage rates have been increasing across the United States throughout the year. Some hikes have been welcomed with open arms by municipalities, while others haven't.
Take Cook County, Illinois for example. In May, a bill to raise the state minimum wage to $15 an hour by 2022 and mandate paid sick leave passed. The law went into effect in July. Well before July, certain municipalities voiced concerns, ultimately opting out of the hike. Now, over 80% have said they won't raise their wages.
But why?
First off, due to a local home rule, communities can decide to opt out of certain ordinances - except taxes - making it perfectly legal for communities to opt out of new wage laws. Businesses in the communities opting out due to the increase say they can't afford it. Minimum wage increases could lead to less workers being hired, stores shutting down because they can't afford the new wages, or having to move locations entirely. It also affects the number of inexperienced workers getting jobs. Businesses would rather have someone with more experience earning a higher wage than a young high school student.
Along with the minimum wage hike, the bill passed a mandatory paid sick leave ordinance. Employers must provide one hour of sick leave for every 40 hours for any employee who has worked at least 80 hours in a 120 day period. Sick leave must also carry over to the next year if an employee doesn't use it all. That 80% that won't raise wages? They have also opted out of this portion of the bill.
Payroll Insights Newsletter
Subscribe to our quartely newsletter for exclusive payroll insights.