Symmetry Software: Top Blogs of 2021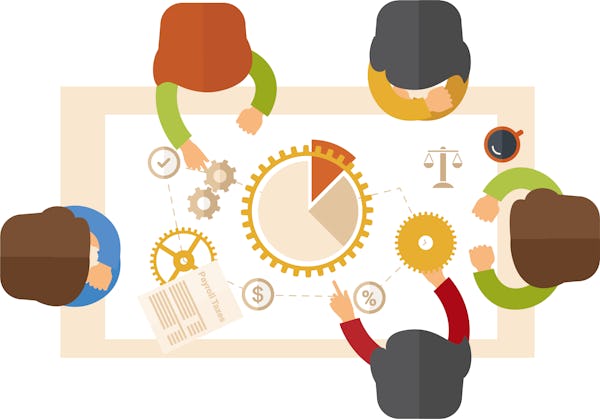 As the year comes to a close, many businesses are reflecting on the events and topics that 2021 brought to their attention. At Symmetry Software, we aim to provide information, resources, and tools to help make doing payroll easier, more secure, and accurate for employers and employees. From our Payroll Insights page on the Symmetry Software website to our social media platforms, we have shared information relevant to five categories: Payroll, Compliance, HR, Technology, and news about Symmetry. 
Here are our top blog topics for the eventful year of 2021:  
4 Common Payroll Problems the Symmetry Tax Engine Solves
Payroll is a significant part of any business. Ensuring employees are paid promptly and accurately is expected, and problems arise when those two criteria are not met. Employee morale begins to drop, and fines may start to roll in. 
Manual or older ways to perform payroll services have many challenges businesses are looking to resolve. These challenges may include: 
Tax Compliance
Consistency and Accuracy
Remote Work
Building a Payroll System
The Symmetry Tax Engine not only helps to solve the issues of
Tax Compliance, 
Consistency and accuracy
Remote work and,
Outdated payroll solutions.
But it also provides customers with a knowledgeable team of taxation experts and software engineers to support timely and accurate updates to the tax engine.
As the deadline to file your individual tax returns quickly approaches, make sure you are prepared with all necessary documents. If you don't have your Form W-2, you should know how to find it!
Your employer or payer is required to mail you your Form W-2 by January 31. If January 31 falls on a weekend or federal holiday, they have until the following business day to take action. If your employer or payer gave you the option to receive your Form W-2 electronically, the form should be posted in the portal or received by January 31. You could receive an email notification from the portal that your W-2 is prepared, but make sure it is a legitimate email and not a W-2 phishing scam before entering any information!
Onboarding in a Remote Work Environment
Making sure new hires feel connected to the company and individuals has always been important during a new hire process. However, when hiring in a remote work environment, it may be difficult for a new hire to understand specific procedures and how the company functions as a whole when they can't see the actual people in the office. 
Look at it this way: when a new hire walks into a physical office space, they can see which employees are going into meetings together, catching up for a quick chat, and who is often busiest. Being in the office with other employees helps a new hire understand the teams and who may be the best and most available to ask a quick question. Anyone involved in setting up the onboarding process for a new hire must know the best ways to help them in a remote environment!
Symmetry Software Announces New UI & API for Symmetry Payroll Point
Symmetry Software is excited to announce we have launched an updated and modernized version of our world-class local tax finder, Symmetry Payroll Point.
Symmetry Payroll Point is the leading local tax withholding software in the payroll tax compliance industry. 
The new version of Symmetry Payroll Point includes a RESTful API and Portal that provides clients with an optimized user experience. The new features allow clients to perform more tasks autonomously and rely on more powerful geospatial tax visualization. 
Symmetry Software announced some significant changes in 2021. In February, Symmetry Software announced that it had appointed Elizabeth Oviedo as Chief Executive Officer and Founder Tom Reahard will assume a new role as Chairman and Founder. Tom will remain very active in Symmetry's software development while supporting Elizabeth in shaping product direction. 
The passing of the torch comes with the significant opportunity to accelerate Symmetry's growth strategy and capitalize on the technological improvements Symmetry has introduced into its products and services over the past several years. 
To add to Symmetry's growth strategy, Symmetry Software joined Gusto in July of 2021. By doing so, Symmetry continues its mission to ensure that employee paychecks have the right taxes, the first time.
By joining Gusto, Symmetry will be able to enhance its existing products, services, and support while developing more robust and more innovative features and future developments. Our focus is to help our clients accelerate compliance with a technology-first approach to payroll taxes as we come together.
At Symmetry, we could not be more grateful for the opportunities we have experienced and the new opportunities this next year will bring. We look forward to working with our clients and bringing excellent tools and resources for years to come.
Happy New Year from Symmetry Software! 
Payroll Insights Newsletter
Subscribe to our quartely newsletter for exclusive payroll insights.