Onboarding in a Remote Work Environment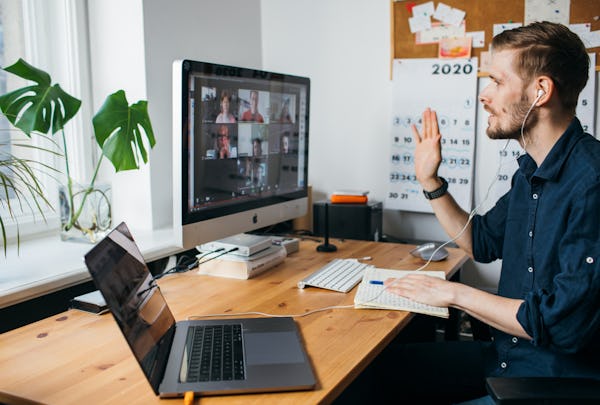 Making sure new hires feel connected to the company and individuals during a new hire process has always been important. However, when hiring in a remote work environment, it may be difficult for a new hire to understand certain procedures and how the company functions as a whole when they can't see the actual people in the office. Look at it this way: when a new hire walks into a physical office space, they can see which employees are going into meetings together, catching up for a quick chat, and who is often busiest. Being in the office with other employees helps a new hire understand the teams and who may be the best and most available to ask a quick question. Anyone involved in setting up the onboarding process for a new hire must know the best ways to help them while in a remote environment!
Be Relatable
We all know the challenges working in a remote environment has presented. In the past year, we may have felt disconnected from our teams or the company as a whole. Some employees may understand the difficulty of working from home along with their spouse, kids, and other distractions that make it hard to find the work/life balance. When onboarding a new employee, find a way to relate to them and let them know they are not alone! Provide tips or tricks that may have helped you during these times. If you find it difficult to relate to them, maybe put them in touch with someone else who may be more relatable to them so they can have a friend in the company to reach out to if times are tough.
Since most conversations in a remote work environment are through chat or email, the compassion you may have for them during this busy and overwhelming time may not get through to them in text. Be sure to reach out via phone calls and zoom meetings to let them know you are here for them.
Encourage Boldness
Some individuals may prefer asking a coworker a question through email, while others prefer face-to-face conversation. No matter the new hire's preference, asking questions should be encouraged during the onboarding process. After providing compassion and being as relatable to them as possible, be sure to give them motivation and confidence to reach out to other teams for any questions or clarification. Remind them that it may be an overwhelming time, but it is worth it in the long run!
Proper introductions
Introducing a new hire to everyone in the company is an excellent way to make sure they feel comfortable reaching out to anyone necessary now and in the future. However, it is also essential for them to understand each team's role in the company. It can be frustrating and disheartening when they reach out to someone they feel confident is the right person to ask and then get redirected elsewhere. To them, this may feel like they may not be grasping things as they should. As their manager or onboarding representative, it is your job to make sure they feel comfortable and confident.
At Symmetry Software we allow new hires to meet with each team throughout the onboarding process, so they have a chance to get to know the teams personally and see what they do. During these meetings, each team will show them the programs they work with, how they work with other teams, and their end results that contribute to the company as a whole. Then, when the new hire is faced with questions about a specific program or process, they can have the confidence to know who to ask.
Team Bonding
All new hires should have a reliable manager or team to reach out to during the onboarding process. A great way to help them feel connected and recognized is by reaching out at least once per day. If you know they have a meet and greet with another team, reach out afterward to see how it went! Reaching out after will let them know you are involved in their onboarding process, and you are there if they have any questions. If they felt overwhelmed or confused during the meet and greet with another team, this will be a great time to help answer some questions that they may need to know.
Reviewing Performance
While bonding with them is crucial, they also need proper guidance. Congratulate a new hire when they did an impressive job in a new task. Or let them know if they missed the mark. If a task wasn't completed to the company's standards, they should know. Also, they may have been confused while completing the task, but letting them know it wasn't quite enough will allow them to ask more questions and improve in their role with the company along the way.
Engaging in Company Culture
In a regular work environment, it may be typical to take a new hire out to lunch or a happy hour a few times during their onboarding process. However, when hiring and onboarding remotely, managers and other team members might not get this chance. Find different ways to keep them included and involved. If there is a recent increase in new hires, maybe have a virtual "Get to Know You" lunch. This way, they are not singled out, but they have the opportunity to let everyone get to know them, and they have a chance to get to know the other recent new hires. Encourage your company to host fun events, like virtual trivia or other fun games, so new hires can find different ways to stand out and have fun in their new role.
Onboarding in a remote environment can be deceiving. Without the face-to-face interactions with a new hire, managers and the others involved in their onboarding may not see when a new hire is struggling or overwhelmed. By taking extra steps to keep them involved, engaged, and welcomed in the company, you can be sure that a new hire will feel "at home" in their new role and that they will also have the confidence to carry out their role for many years.
Payroll Insights Newsletter
Subscribe to our quartely newsletter for exclusive payroll insights.