Top 10 Chrome Browser Extensions You Should Try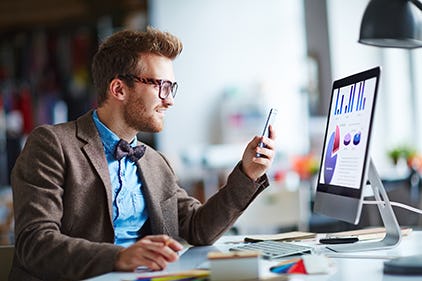 Many extensions (also called plug-ins) can make your browsing experience better and help you get information faster. New tools are added constantly, and this article highlights recently released versions you can add to Google's Chrome browser. Some extensions also have editions that run on other browsers. Most are available without added costs.
Available at Google's Web store, and once loaded, they are controlled in the Chrome Settings 'Other Tools' and 'Extensions' section. You can test the plug-ins; if they do not work as you intend, disable or remove them. Here is the top 10 list, in no specific order:
Evernote Web Clipper – More powerful than bookmarking sites you want to save, this tool lets you clip pages, assign tags and include your notes about the sites. You may clip an entire page, selection or a simplified article. It is great when you are doing research and you want to reference back.
Xmarks Bookmark Sync – This extension allows you to backup and sync your bookmarks and open tabs across multiple computers and browsers. If you find yourself using multiple browsers, or want to use your bookmarks on other devices, this tool can save you a lot of time and effort. Versions are available for Chrome, IE, Firefox and Safari.
Google Dictionary and Google Translate – These tools are immensely helpful, and are active right as you use your browser. Dictionary allows you to view definitions right as you browse. Translate lets you convert from one language to another as you view the content. Additionally, Translate has an Auto-Translate feature that converts most web pages, if enabled. With a mobile device, you can use your camera to translate from one language to another. As you hover over text with your camera, it shows the translated text on your screen.
Adblock and Adblock Plus – Stops ads from appearing when browsing. Unobtrusive ads still show, and you can allow/block others as you direct.
Flashcontrol – It can be annoying when you navigate to a page and a video with sound instantly starts up all by itself. Flashcontrol stops Flash from loading, unless you give it permission to continue.
HTTPS Everywhere – We all want to keep our information secure, and this extension automatically switches thousands of sites from 'http' to 'https'. (Https is secured sockets layer, and is used when you bank online or perform a transaction that contains private information.) It protects you against possible account hijacking and scrutiny.
Boomerang for Gmail/Boomerang Calendar. If you use Gmail, this Gmail plug-in helps you schedule messages track messages to make sure you hear back, and set reminders, all inside Gmail. The Calendar plug-in lets you set meetings within a Gmail message, and include your available times and days. When the recipient clicks on one of your suggested times, it adds it to both of your calendars.
Google Chrome to Phone – This extension allows you to send browser based information from Chrome to your Android device. It can send links, maps, selected text, and phone numbers to your mobile device.
Google Maps- offline – Many of us use Google Maps, but new functionality has recently been added, and it is a big one: You can download maps and use normal functionality even when you are offline. You can search a city, explore unfamiliar areas, or get step-by-step driving directions without a connection.
Coupons at Checkout – Face it, we all like to shop online, and many times there are active promotions on products of which we are unaware. This tool detects, shows and automatically enters active coupon codes with a single click.
Many extensions have versions for other browsers and for mobile devices, so be sure to check the devices you utilize to make you're browsing faster and easier.
Payroll Insights Newsletter
Subscribe to our quartely newsletter for exclusive payroll insights.