Department of Labor Publishes the Final Rule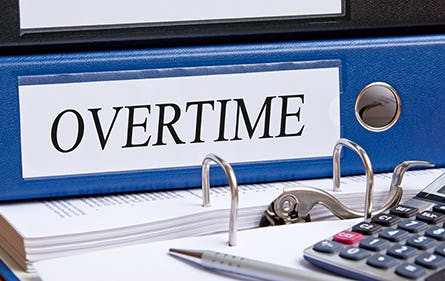 The Final Rule – sounds dramatic, doesn't it? For some people, it is. This update to current Department of Labor overtime regulations is sure to have a powerful effect on the paycheck of over 4 million Americans.
Specifically, the Final Rule will raise the salary threshold for exempt employees (executive, professional, outside sales, and computer workers) to $47,476 annually under the Fair Labor Standards Act. Beginning December 1, this expansion will begin to take effect. More specifics of the Final Rule include:
Sets the standard salary level to $913 per week or $47,476 annually for a full-year worker. This is based off of the 40th percentile of earnings for full-time employees in the lowest-wage earning portion of America, i.e. the South.
Sets the total annual compensation requirement for highly compensated employees subject to $134,004.
Establishes a mechanism for automatically updating the salary levels every three years to maintain the levels ensure they continue to provide useful and effective tests for exemption.
On January 1, 2020 the automatic updates to thresholds will be enacted, taking place every three years. The Final Rule has not yet been published in the Federal Register.
Payroll Insights Newsletter
Subscribe to our quartely newsletter for exclusive payroll insights.