Why Clients Should Participate in a Case Study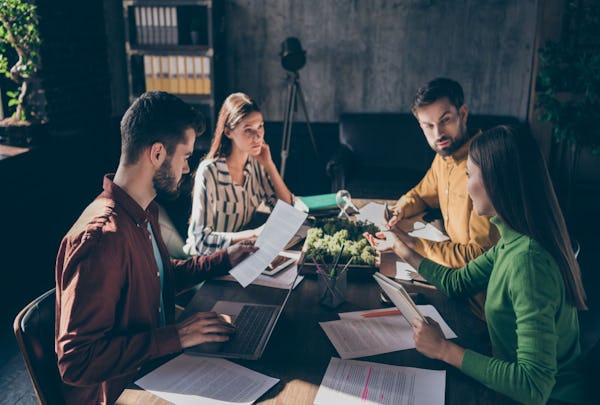 Symmetry Software is always looking to feature our wonderful clients on our website through client case studies. By participating in client case studies, clients have the opportunity to share their journey with us and let us know how Symmetry has helped them.
A good case study tells a story and leads the reader on a journey. It provides a solution for the reader and client, compelling them to follow the same path the client took to solve a problem they may be experiencing. 
At Symmetry, case studies are client stories that provide the essential information showing how a client went from A to B using a specific product or multiple products. We aim to understand their challenge and their journey to a solution, making sure their voice is heard, and their story is told.
In one of our most recent client case studies, we highlighted how the team at Metra implemented the Symmetry Tax Engine to handle their railroad retirement taxes and payments, in addition to complicated union payroll requirements. Metra's previous software provider only released tax updates twice a year, leaving gaps in compliance for taxing jurisdictions that change their rates or introduce new taxes during other cycles. Through working together on the case study, you can see how Symmetry Software and Metra made payroll for a unique industry easier, more efficient, and regulatory compliant.
Client case studies also provide benefits for clients who participate. The biggest benefit clients can expect from participating in a client case study with Symmetry is publicity. Participating can portray a company as a problem solver and thought leader in the industry because they took the initiative to find a solution. It can also elevate a company in the industry and show their willingness to partner with other companies to find answers and improve their business processes. Client case studies are also an opportunity for major stakeholders in the company to voice their thoughts and spread insight into how to succeed in the industry.
Sharing a client story with Symmetry is simple. We provide two format options. It can be either an online survey form or a 30-minute Zoom meeting with the marketing team. If they choose the form, the marketing team will email the link and provide time for the client to complete the format. If they decide on the Zoom meeting, the team will send the questions ahead of time for review.
At Symmetry, we only publish excellence. Because of our standards, our teams spend a significant amount of time writing and reviewing the case study within the company before sending it to the client for review. Both our marketing and development teams review the content for accuracy and effectiveness.
The client then can view the case study for any final edits, photos, or additions before the final publication. Symmetry then makes any discussed changes after the content has been reviewed. Finally, the marketing team will email the client the link when the case study has been published online.
Another recent client case study highlighted how SplashTrack integrated the Symmetry Tax Engine API to gain more control of its payroll records and provide a more client-friendly interface for retrieving data. Before Symmetry, the team at SplashTrack didn't include a payroll processing function and integrated with legacy payroll software, allowing users to pass payroll data through the system for back-end processing. But as they continued adding functionality, they quickly learned that the legacy software could not scale. In the case study, you can follow the journey of how Symmetry Software and SplashTrack partnered together to improve its custom-built Human Resources Information and Management System.  
If you are interested in participating in a client story or just wish to chat more about possibly participating, please reach out to Symmetry's marketing team here. We will gladly walk you through the process and can quickly set something up.
Also, don't forget to read our other wonderful client stories here!
Payroll Insights Newsletter
Subscribe to our quartely newsletter for exclusive payroll insights.