A Question of Accuracy: ZIP Codes vs. Latitude and Longitude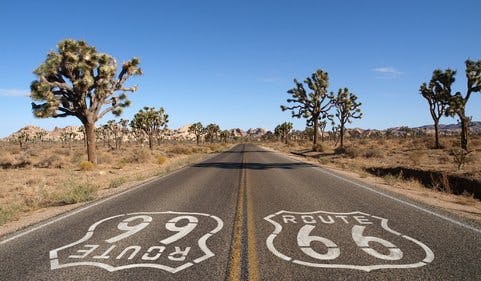 In the 1960s, a cartoon character named Mr. ZIP headed the Zone Improvement Plan (ZIP) promotional campaign. The U.S. Postal Service developed this numeric system as a way to categorize geographic regions with the intention of accurately and efficiently delivering mail. Today, ZIP codes are such an integral part of our nation's vernacular that it is difficult to imagine a world where location is not correlated with them.
ZIP codes are a series of five numbers in which the first digit corresponds to a group of U.S. states. The second and third digits represent a region within the state, while the fourth and fifth digits further identify specific areas, such as small towns or regions in a city. Geographically, the lowest ZIP codes are in the New England region and begin with '0'. The numbers increase southward along the East Coast, and the highest ZIP codes are located on the West Coast.
When investigating the relationship between geography and ZIP codes, it is crucial to acknowledge the the USPS defines the boundaries for ZIP codes in order to represent routes of delivery points. These routes are an assortment of contiguous streets and address ranges that represent spatial areas. Additionally, ZIP code 'areas' can overlap, be subsets of each other, or be artificial constructs with no geographic area. USPS designates a 'default' place name for each ZIP code; therefore, the city name associated with an address's ZIP code does not always correspond with the city in which the address is actually located. For example, approximately 85% of the area with the corresponding ZIP code of 85254 receives the place name 'Scottsdale, Arizona', but many of these locations are actually located within the city limits of Phoenix, Arizona. Although the location is in Phoenix, the address is assigned a Scottsdale default name because the post office that serves this area is in Scottsdale.
There are no restrictions when creating ZIP codes, and because of this they are not required to resemble a fixed shape. As an area becomes more densely populated, ZIP codes take on new forms. The USPS reports that one out of every 20 ZIP codes changes annually. Because the boundaries are constantly being redefined, the U.S. Census Bureau stopped using ZIP codes in 2000 for their data collection purposes. Using ZIP codes to determine the payroll taxes owed for a business or residence address opens the door for inaccuracy. The risk of applying the incorrect rate or jurisdiction code can potentially lead to an audit, which is often associated with steep penalties and fines. Because it is possible to have multiple tax jurisdictions within the same ZIP code, the most accurate method for geocoding taxes is by using latitude and longitude coordinates.
This methodology precisely pinpoints an address and can identify the exact location as opposed to using a constantly changing spatial area determined solely for mail delivery purposes. Using latitude and longitude is extremely beneficial for people located in states that have an abundance of local tax codes laws such as Ohio or Pennsylvania. The margin for error associated with latitude and longitude is extremely small, which allows businesses and residences alike to apply the appropriate payroll tax rates and jurisdictions without risk. The accuracy of latitude and longitude is the central reason that data collection organizations, such as the US Census Bureau, geocoding services, and GPS technologies utilize latitude and longitude coordinates for all location-based services.
To learn more about how you can implement better local tax withholding in your payroll system, click here.
Payroll Insights Newsletter
Subscribe to our quartely newsletter for exclusive payroll insights.