What To Consider with Tuition Reimbursement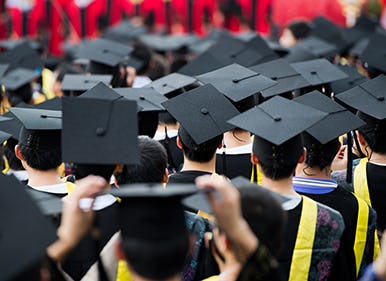 When Starbucks announced its College Achievement Plan in 2014, many companies wondered if they were missing the boat on tuition reimbursement. While most can't afford a comprehensive program like Starbucks, many can consider other methods that will benefit everyone. Here are some things to consider if you want to create a tuition reimbursement program for your company.
How will the program be administered?
A tuition assistance program is generally handled by a human resources department. Make sure you consult with professionals to spell out all the tiniest details so nothing is left to be interpreted ambiguously. Don't forget to include details about the following: eligibility, authorization, what courses will be reimbursed, and taxes.
Who will qualify for reimbursement or assistance? 
It's important to determine upfront who will be eligible for the program. You may need to include information on how many hours employees must work to be viewed as having full-time status and their length of employment. Changes in their employment status while enrolled, such as being terminated, will also affect benefits and need to be addressed.
What will be the level of reimbursement? 
The total of any reimbursement is subject to the requirements of the IRS. Currently, the limit is $5,250 for a qualifying program. Anything above this amount must be considered taxable income for the employee. It's best to consult a tax expert to better understand your requirements as an employer.
Will there be limited schools to select from? 
Many businesses establish limitations on types of courses someone can take to qualify for the program. Most commonly, it is expected the education will be provided by a state or federally accredited institution. You should decide whether online courses are considered options, too.
How will you encourage loyalty to your company? 
Probably the number one concern when it comes to tuition reimbursement programs is whether your employees will choose to leave the company after they've completed their program. Creating an agreement for continued employment will ensure you benefit from their education. However, make sure you include information informing the employee continued employment is not a guarantee.