What is Geolocation or Geocoding?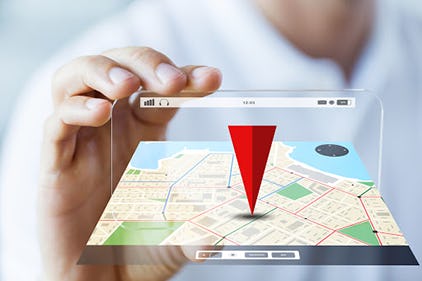 Geolocation, or geocoding, turns a non-exact description of a location, like an address, to a precise location on Earth.
At Symmetry Software, we use geocoding to convert addresses into geographic coordinates like latitude and longitude. This provides total address accuracy, which matters in payroll, when the amount of local taxes a person pays can differ vastly than their neighbor who lives across the street;
Geocoding in Symmetry Payroll Forms 
Correct withholding forms during an employee's onboarding process is a recipe for success. Symmetry Payroll Forms helps employees prepare forms online, backed by geocoding technology. Reciprocity agreements, an agreement by two states to lower taxes for employees, come built in to the product. True address accuracy creates an undeniable benefit of Symmetry Payroll Forms: the absolute correct state and local withholding forms are provided;
Geocoding in Payroll Point 
Having your employee fill out the correct withholding forms is vital for multiple reasons. One being, he or she provides a residential address, which is a component to proper tax withholding. With Payroll Point, employers enter an employee's home and work address to receive a detailed list of all payroll withholding addresses for that specific location. The addresses are also pinpointed on an online map for a visual representation.
How is this possible? Geocoding, of course. With the process of geocoding, even the most difficult local tax is found. If an employer only has incomplete addresses provided to them by their employees, the geocoding power of Payroll Point will complete and normalize them. Nexus and reciprocity are built in to Payroll Point as well – and double checked for accuracy with geocoding technology.
Why Does Geocoding Matter? 
If employers don't withhold payroll taxes correctly, the IRS or local tax authorities can fine them. Compliance is crucial in the payroll industry because of this. Fines can double and triple over time. Incorrect withholding also produces unhappy employees, which reduces productivity for a business.  Happy pay days create happy employees and a happy business.
Payroll Insights Newsletter
Subscribe to our quartely newsletter for exclusive payroll insights.