What Are Leased Employees?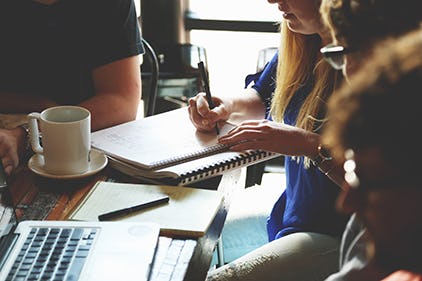 Heard the term 'worksite' or 'leased' employee before? Confused?
When companies outsource administrative roles from their workforces to a Professional Employer Organization (PEO), they acquire these type of workers. Leased employees technically work for the PEO, but do the work for their contracting client company.
A PEO provides certain services an employer can use to deploy certain tasks like payroll, workers' compensation, benefits, recruiting, and training. To do this, the PEO and the client company must engage in co-employment, meaning the PEO hires the client company's employees, becoming their employer for the purpose of taxes and insurance. Here is where the term 'leased' derives. These employees are also considered 'worksite' because they complete their tasks on the client company's property.
Often, people confuse leased employees with temporary workers. Temp agencies - not PEOs - assign temporary workers to a specific firm for a specific period of time, which is generally less than a year. These employees move from business to business frequently, and change roles as needed. Leased employees stay in one particular company and perform the same assignments the entire time.
Using a PEO, therefore leasing employees, allows small to medium-sized businesses to spend more time on the 'bigger picture' and less time muddling through paperwork. Leased employees from PEOs have expertise in human resources and payroll - and offer a wealth of knowledge in other areas where a smaller business may be lacking.
Because of their size, PEOs wield enough purchasing power to get discounts on benefits like health, life, and dental insurance. These extend to their client company, who can then provide them to their permanent staff. Having leased employees provides a significant way to save money.
Before taking on leased employees, companies contracted with PEOs should determine their liabilities when it comes to those employees. Leased employees are protected under the same employment laws as regular employees. Client companies and PEOs should also be clear on how to handle these workers before moving forward.
If you liked this, you may like…
Payroll Insights Newsletter
Subscribe to our quartely newsletter for exclusive payroll insights.