Improving the City with the JumpStart Seattle Plan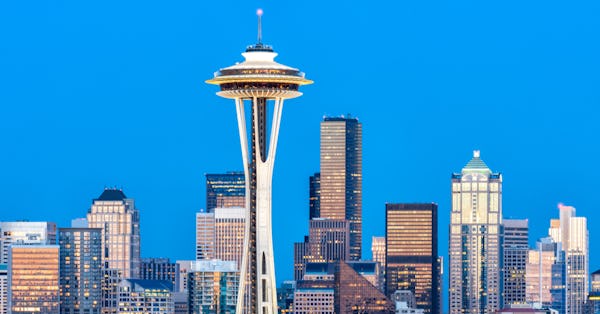 In January of 2020, reports showed that Seattle, Washington had the third-highest count of homeless people. As COVID-19 brought many challenges to states across America, Seattle has continued to struggle. On July 6, 2020, to improve the city, Seattle City Council passed Council Bill 119810, also known as the JumpStart Seattle Plan, with a 7 to 2 vote. Council Bill 119810 is a business excise tax based only on the total of employees' annual salaries located and working within the city of Seattle for more than 50% of their work. 
Beginning on January 1, 2021, and continuing to December 31, 2040, the payroll expense tax will apply rates ranging from 0.7% of payroll expenses up to 2.4% for companies with the highest payroll expenses. First reporting for employers will begin on December 31, 2023. The three tiers of businesses are:
Businesses with up to $99,999,999.99 in payroll expenses
Businesses with $100 million up to $999,999,999.99 in payroll expenses
Businesses with $1 billion or more in payroll expenses
Smaller businesses with payroll expenses that are less than $7 million will be exempt from Council Bill 119810. The city will be using the look-back period for the computation of the tax from the prior year and then true-up based on actuals at the end of the year. Grocery businesses and businesses that are already preempted from taxation due to federal or state law will also be exempt from the payroll tax. 
Funds created from the new tax will initially be allocated to provide relief from COVID-19 by providing affordable housing and resources for the homeless. Small businesses and grocery stores exempt from the tax will also be able to provide more support and resources that can be invested in the homeless community and the non-profit providing them assistance. 
Many details of this tax are still being reviewed and decided upon by the City of Seattle. Symmetry Software is dedicated to finding the most up to date information to ensure our products are withholding the right taxes, the first time! Contact us now to find out more about our payroll tax tools and how they can help you!
Payroll Insights Newsletter
Subscribe to our quartely newsletter for exclusive payroll insights.