Famous Payroll Blunders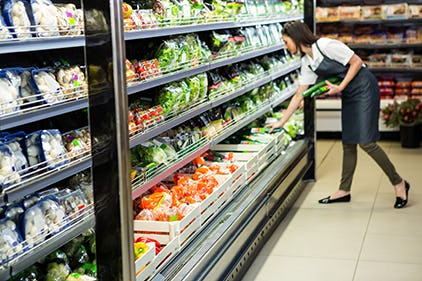 Payroll is complicated, which can lead to mistakes. Sometimes those mistakes are big, and we take notice. Sometimes they're honest, while other times they're deliberate. Here's a look at some of the biggest global payroll blunders we've followed.
Google Not Paying Overtime
A former contractor for Google claimed the powerhouse company encouraged herself and other contractor recruiters to work long hours - but without extra pay. A typical day for these workers would be up to 12 hours, but none saw the results in their paychecks. Other workers claimed to be misclassified as independent contractors then forced to do more work in the same amount of time as an average employee. Google has faced lawsuits in both scenarios.
Studios Not Paying Interns
The case of unpaid interns fighting back has been raging since Fox Searchlight mistreated interns working on Black Swan. It was the first to be brought nationwide. Two plaintiffs - Eric Glatt and Alex Footman - claimed the work they were doing classified as regular work. By not paying them, the plaintiffs asserted Fox Searchlight violated minimum wage and overtime laws. The duo would work well over 40 hours, doing much more than a standard internship. Since then, similar lawsuits have been brought against Lionsgate and NBC Entertainment.
Hearst Magazines and Others Sued by Interns
In 2013, interns at Harper's Bazaar, Cosmopolitan, and Marie Claire banded together to file a class action lawsuit against Hearst Corporation, claiming to do the work of a regular employee, while not being paid, because they were 'interns.' The 'interns' claim they worked 40 plus hour workweeks and performed similar tasks as similar full-time employees but without the pay. Other magazines and publishing firms like Rolling Stone and Conde Nast both faced unpaid internship lawsuits. In fact, Conde Nast ended their internship program entirely in response to these battles.
Minimum Wage Violations Outed in England
In England, if you don't pay your employees minimum wage, the Department for Business Innovations and Skills will blast your company's name. In fact, over 90 employers who've failed to pay their workers the national minimum wage have been outed, in a tactic the British government refers to as 'naming and shaming.' The practice aims to encourage employers to pay everyone who is entitled to the national minimum wage the correct amount. Publicly naming offenders also helps deter those from violating the law as well. Violating the national minimum wage laws in England can come with a hefty fine.
Ex-Payroll CEO Embezzles $8.4 Million
Embezzlement cases are common - and even more so in the payroll world. But John Scholtz of Payroll Services took it to a new level by defrauding his company of over $8.4 million. Clients routinely deposited funds for payroll taxes and Scholtz would turn around and withdraw funds to pay his personal expenses. The scheme affected over 117 clients.
Cleveland Cavaliers Owe $54 Million
The luxury tax bill in sports is a surcharge put on the aggregate payroll of a team to an extent that exceeds a pre-set guideline level set by the National Basketball Association. Going over it is a no no. The Cleveland Cavaliers surpassed their limit by over $40 million, earning them a $54 million fine. Three other NBA teams had tax obligations to settle too, including the Los Angeles Clippers, the Golden State Warriors, and the Oklahoma City Thunder.
British Supermarket Underpays 140,000 Workers
Around 140,000 Tesco workers were severely underpaid after a massive system error. After implementing a new payroll system, huge calculation errors caused by staff making voluntary contributions to their wages were discovered. This led to massive amounts of employees being paid less than the minimum wage. The company will pay back almost 10 million pounds to current and former employees.
University of California Faces Trouble Streamlining Payroll
The University of California has unsuccessfully tried to overhaul its payroll system multiple times. Its most recent endeavor will cost nearly $1 billion, and take five years longer than anticipated. Issues stem from the UC President's office failing to inform the California Board of Regents about any problems. However, the university has to replace its aged and plagued systems for dealing with human resources and payroll. Nearly 14,000 employees have missed overtime payments in the last three years due to these systems. The university currently owes almost $1.3 million in back pay.
Wisconsin Department Asks Employees To Pay Money
Wisconsin's Department of Corrections asked a dozen employees this summer to pay back a combined $39,000 after determining these employees were overpaid. Seven of these workers resigned, while the other five are making arrangements to return the money. However, employment lawyers in the state question whether or not they should pay the money back because the employees were paid what they told they would be paid at the time.
John Lewis Partnership Owes 36 Million Pounds
A very popular retail chain in the United Kingdom, John Lewis, owes over 36 million pounds in back pay to its employees underpaying them due to pay 'averaging.' The company claims their intent was good as they aimed to ensure workers were paid a consistent amount each month. However, the practice of averaging pay to do this violates UK minimum wage rules.
Payroll Insights Newsletter
Subscribe to our quartely newsletter for exclusive payroll insights.