Welcome to National Payroll Week 2019!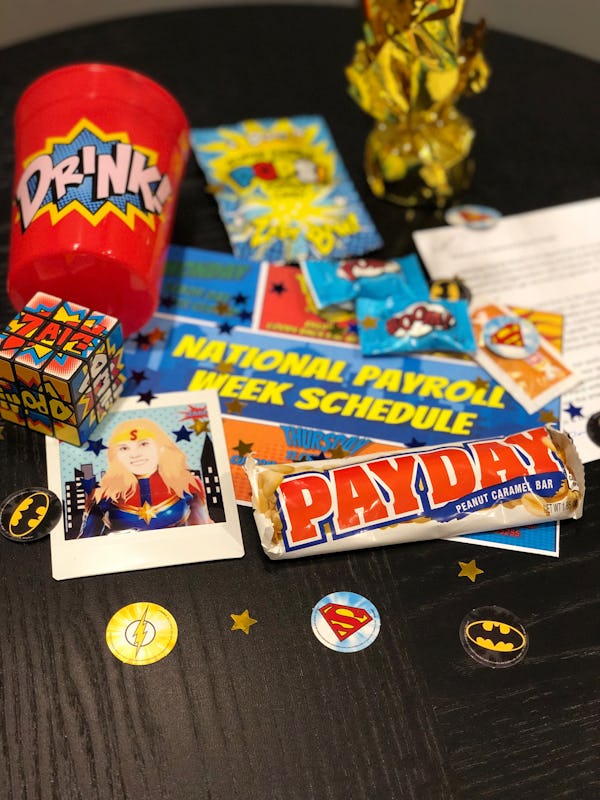 Across the country from September 2-6, businesses will recognize their dedicated payroll professionals who fulfill the essential duties of ensuring payday arrives without interruption week after week, month after month.
The theme for National Payroll Week 2019 is "payroll saves the day" as we celebrate the unsung payroll heroes responsible for getting employees in America paid accurately and on-time, every time. This year's superhero theme places the spotlight on payroll professionals as the true heroes of a company who ensure every employee receives their hard-earned paycheck, while simultaneously collecting tax dollars that are vital to the funding of important government programs.

To celebrate NPW, we turned all of our employees at Symmetry Software into superheroes for the week! 

National Payroll Week is the perfect time to say "thank you" to these hardworking payroll teams. Folks who definitely don't get as much recognition as they deserve.
Symmetry Software would like to especially take this time to personally thank all the dedicated payroll professionals who work behind the scenes as silent and invisible partners in the payroll tax process.
We are proud to stand with the APA as a media sponsor, giving the payroll profession the attention it so richly deserves during National Payroll Week.
Get your Superhero Name!
Want to know what your Superhero name would be? Use the name generator below or download a copy here to find out what your Superhero name is!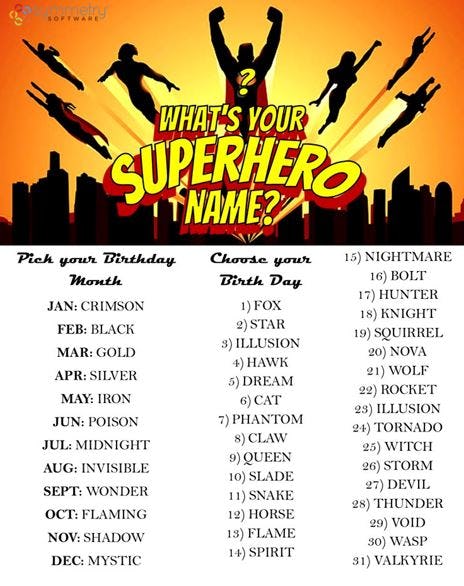 Connect with Others
Connect online with other payroll professionals on the official Facebook page for NPW or by following the official NPW hashtag, #payrollweek, across Twitter, Instagram, and Facebook. Get more details on the National Payroll Week Website.
Get a Paycheck Check-up
Do you have a good understanding of how your wages are calculated and the best strategies for maximizing your earnings? Making some small changes could result in an instant raise on your next paycheck. Use one of 17 calculators to help set the proper withholdings and deductions for your own personal financial goals. These calculators are free and easy to use. Prepared with your most recent paystub, you can evaluate and model several different "what if" scenarios to better manage the money you work so hard to earn.
The "Getting Paid in America" Survey
The annual "Getting Paid In America" survey enables the APA to gauge changing trends and attitudes towards payroll and time and attendance topics. Survey results allow the APA to keep the public informed of important topics, such as the growth of electronic wage payments, the financial state of employees, and more. Findings from the survey often make media headlines.
Payroll Insights Newsletter
Subscribe to our quartely newsletter for exclusive payroll insights.