Industry Impacts of the Minimum Wage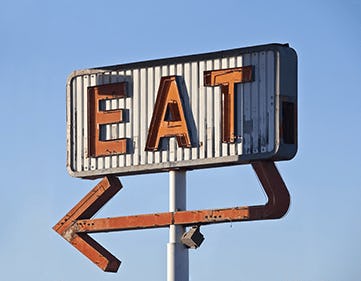 The federal minimum wage has remained at $7.25 per hour since the year 2009. States ranging from New York to California have begun taking the initiative to raise their local wages. Now, over 29 states, including the District of Columbia, have issued a minimum wage higher than the federal one. As wages change, it is interesting to investigate the demographics of minimum wage workers as well as the industries they dominate.
 In 2015, the Pew Research Center published a study that acutely details five facts about the minimum wage. When looking at characteristics of minimum wage workers, it is interesting to note that less than half (45%) of the 2.6 million hourly workers who made at or below the federal minimum in 2015 were between the ages of 16 and 24. Additionally, within the same year, around 20.6 million people (or 30% of all hourly, non-self-employed workers 18 and older) are 'near-minimum-wage' workers. A 'near-minimum wage' worker is categorized as someone who makes more than the minimum wage in their state, but makes less than $10.10 an hour. These low-wage workers would also benefit if the federal minimum wage observed an increase. The food service, or restaurant, industry is the single largest employer of minimum wage and 'near-minimum wage' workers.
At a glance, the United States' restaurant industry totaled over $782.67 billion in sales during the year 2016. The industry also employs over 14.01 million people, and there are approximately 624,301 full service restaurants, 236,333 fast food establishments, and 190,494 quick service franchises in the United States. Taking into account the industry's demographics and size, it is naturally subject to substantial amounts of evolution; therefore, factoring in the role of the minimum wage only adds additional complexity and questions.
In 1992, economists David Card and Alan B. Krueger implemented a case study to determine how an increase in the minimum wage would impact the restaurant industry – more specifically how it would impact fast food workers. Intuitively, most people believed that with an increase in wages, a decrease in labor would soon follow. This hypothesis arose from the idea that as the cost of labor increases, businesses would be incentivized to lower their operation costs by having less employees on their payrolls.
After evaluating 401 fast food restaurants in New Jersey and Pennsylvania before and after New Jersey's minimum increased from $4.25 to $5.05 per hour, Card and Krueger observed that stores that did not experience an increase in the minimum wage had the same employment growth as stores located in New Jersey that experienced an increase in minimum wage. Additionally, stores subjected to an increase in worker's wages also observed increases in their employment. Although Card and Krueger discovered that an increase in the minimum wage does not negatively affect the growth rate of employment in the fast food industry, in today's technological world there are modern caveats that may serve as a substitute for human-labor if wages increase.
In 2015, NPR's Planet Money ventured to an Uno's Pizzeria to discover first hand the 'i, waiter'. Ziosks, little robots that greet customers, take orders, entertain, and act as a computerized personal waiter, can be found across the country in Chili's, Applebee's, Olive Garden, and Uno's Pizzeria. It is a sensible speculation that Ziosks, or McDonald's similar automated ordering system, will start to bring trouble for low-wage workers as they may serve as substitutes.
Although this possibility exists, many economists believe that real wages are so low for these employees that a moderate increase in the minimum wage will have very minor, if any, negative effects on employment. In 2015, the Pew Research Center found that when adjusted for inflation, the minimum wage peaked in 1968 at $8.68 (in 2016 dollars). The current federal minimum wage, $7.25 per hour, has lost about 9.6% of its purchasing power due to inflation.
It is important to unearth the net impact of higher wages, particularly businesses experiencing higher sales. In a letter to President Barack Obama, 600 economists, including seven Nobel Prize winners, explained how a minimum wage increase would stimulate the economy. They specifically cite the impact of low-wage workers spending their additional earnings, raising demand and job growth, and providing some help on the job front. An increase in the minimum wage would stimulate the economy twofold: by increasing firms' productivity and by increasing economic activity.
In regards to an increase in firms' productivity, a higher minimum wage would shock firms into more efficient behavior because greater worker compensation minimizes turnover. Because a higher retention rate leads to increased productivity and minimizes the costly repercussions of regularly hiring new employees, a decrease in worker turnover (and therein fulfilled workers) will lead to an overall increase in productivity and output. In regards to an economic stimulus, increased wages will lead to more discretionary income for workers. They would have a larger amount of disposable income, which allows them to consume more in the market; therefore the demand for goods and services grows.
Labor economists pay extra attention to the restaurant and food industry because it is highly populated with minimum wage and 'near-minimum wage' workers. Many case studies have been conducted to observe the changes in employment as they relate to the minimum wage. Card and Krueger unlocked an important piece of information in 1992 with their investigation of how the employment growth rate does not exhibit negative effects with an increase in the minimum wage for fast food workers.
In more recent years, economists have begun questioning the role of technology as a potential substitute for labor. Many of them believe that because the minimum wage is so low in terms of real wages (adjusted for inflation) increasing the minimum wage will only result in benefits for employees, businesses, and the greater economy. The unique variables of the restaurant industry make it extremely dynamic for minimum wage research as well as exhibit the most potential to be affected by the minimum wage.
Payroll Insights Newsletter
Subscribe to our quartely newsletter for exclusive payroll insights.