How the "Independent Worker" Will Modernize Paystubs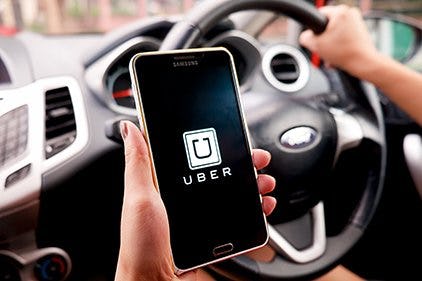 In today's dynamic world, consumers can order goods and services with just the tap of a fingertip. An online intermediary facilitates the connection between customers and workers performing the service. Innovative tech pioneers like Uber, LYFT, Task Rabbit, and Postmates dominate what's known as the 'gig economy.'
The gig economy is a web-based market that enables workers to perform small gigs for a fee set by an intermediary like Uber. The U.S. has seen rapid growth in this sector with nearly 600,000 people entering the workforce, and expects continued development.
Workers in the gig economy are neither 'employees', nor 'independent contractors';therefore, it is extremely difficult to classify them within the traditional labor law dichotomy. If someone is working for Uber, LYFT, and Postmates, which company is responsible for compensation insurance, overtime compensation, and providing collective bargaining rights? The current answer is none of them.
Tracking hours to one intermediary is nearly impossible when workers have the flexibility to choose their schedule and the freedom to work on multiple peer-to-peer platforms. Simultaneously, the intermediary retains an element of control. They have the power to determine prices and terminate employment. Because workers are unclassified, this gray labor market offers ambiguous guidelines for handling payroll procedures and abiding by labor and tax laws.
Navigating the correct labor policy implementation is crucial because it sets a precedent for this booming economy. Washington's illustrious think tanks and political advisory teams have been working relentlessly to determine how to define this peculiar labor market. The Hamilton Project has been at the forefront of economic research with leading economists such as Alan Krueger, former chairman of Obama's council of economic advisors and Princeton University professor. The think tank has suggested a new category of labor, 'the independent worker.'
The goal of 'independent worker' status is to provide support and equitable payroll guidelines for workers in the gig economy, while reducing legal uncertainty and costs for businesses -bolstering the social fabric between workers and employers. The 'independent worker' would qualify for similar benefits and protections as a standard employee, which would mitigate the equity issues at stake. Some of these proposals include the freedom to organize, collective bargaining, tax withholdings, and employer contributions for payroll taxes. These adjustments will enhance labor market efficiency and provide clear employment expectations for 'independent workers'. Policies surrounding the gig economy will not only revolutionize individuals' pay stubs, but also will transform the labor markets role in the U.S. economy.
Payroll Insights Newsletter
Subscribe to our quartely newsletter for exclusive payroll insights.