How Payroll Affects the Economy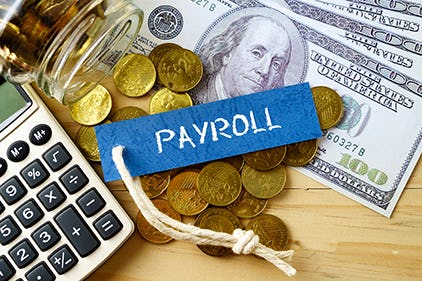 The labor market fuses the spheres of microeconomics and macroeconomics in the U.S. economy together, and payroll data plays a significant role. Monthly non-farm payroll data, which is the total number of paid U.S. workers of any business excluding general government employees, private households, and nonprofit organizations, serves as an excellent indicator to current economic conditions in the labor market. These analytics provide members of the Federal Reserve a solid baseline to make decisions surrounding economic growth, inflation, and unemployment, which ultimately determine U.S. monetary policy.
In December 2015, The Fed's Chairwoman, Janet Yellen, raised the Federal Funds Rate for the first time in ten years. This long awaited increase symbolized the central bank's confidence in the economy. Now, Yellen intends to raise the interest rate once again. The increase was forecast to occur following the June 2016 Federal Open Market Committee (FOMC) meeting, but has been postponed due to the low number of job additions stated in the monthly U.S. non-farm payroll report. The Fed predicted the economy would generate around 164,000 US jobs during the month of May, but was disappointed when they fell short of their target, reporting only 38,000.
Yellen aims to achieve 'full-employment' in the U.S. economy, which entails the creation of as many jobs as possible without exceeding the U.S. target inflation rate of 2%. Although unemployment is at an all time low since the Great Recession, around 4.7%, May's weak job report suggests the labor market is not as prosperous as anticipated. The Fed will re-evaluate the economic conditions during their July meeting to determine if raising the interest rate is applicable.
Assessing how many jobs employers add to their monthly payroll serves as an indispensable tool for interpreting macroeconomic trends. Payroll data affects a sweeping number of markets ranging from finance to housing to labor, and also influences economic policies implemented by the Federal Reserve. Payroll impacts all layers of the economy, and regardless if it is working on a microeconomic or macroeconomic level, this powerful business mechanic is seriously influential.
Payroll Insights Newsletter
Subscribe to our quartely newsletter for exclusive payroll insights.