Four Steps to Properly Onboard New Employees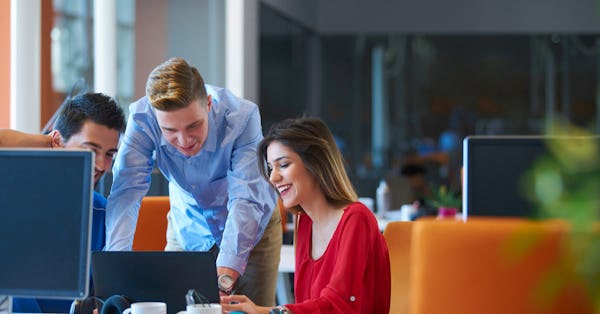 Your new employee has an obligation to make the right first impression when he or she starts work just like you have a responsibility to ensure this is possible. How you approach each employee's first day on the job is as important as how new employees present themselves.
Set up all equipment ahead of time. From your employees' perspective, there's nothing worse than showing up on the first day to no desk or computer. It is astounding how many companies wait until after a person's started to set this up. Show you value your new employees by making sure you get any equipment they need prior to their start time.

They will need to learn the steps and procedures of how to do their day-to-day job, but there is so much more for a new hire to learn – anything from HR practices to overall company culture. Pair them with a tenured employee to help them learn the ropes.

Be available for questions. If you treat new employees with disdain, they may quickly become jaded. Don't act as though they're bothering you or taking up valuable time when they come to you with questions in their first days on the job. Be available, be gracious and help out as much as you can.

Provide feedback early and often. On the other hand, you also don't want to be a crutch for them. As they begin to learn their way around, provide constructive feedback as necessary. If you wait until their first 90-day review, it is already too late. Accumulating mistakes leads to frustration.
Payroll Insights Newsletter
Subscribe to our quartely newsletter for exclusive payroll insights.