Employees Want To Fill Out Their Withholding Forms Online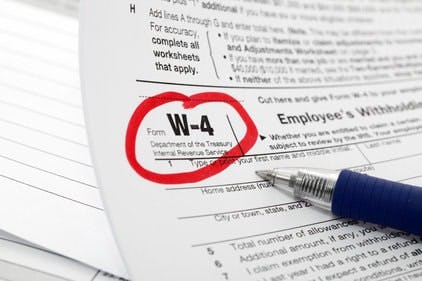 The W-4: All payroll professionals are familiar with this form.
It tells employers what to withhold from an employee's paycheck, based on what that employee has selected. The 16th Amendment created the first income tax in 1913, after states pushed for the concept. World War II saw the creation of payroll withholding taxes for employed persons after The Current Tax Payment of 1943 was passed. Thus, began the practice of employees filling out forms to claim their withholding allowances.
Employees fill out the W-4 for the following reasons: They're new hires and therefore required by law to fill out the W-4; They've recently gotten married, divorced, had a baby, or bought a house; They've decided to adjust their deductions to affect their paycheck and therefore, their income tax return.
For many years, employees had to fill out these forms by hand - which causes issues for payroll professionals. Anything from bad handwriting, to the incorrect pen color can cause a W-4 to be invalid. With the creation of online withholding forms, the number of errors (and headaches) for all involved in onboarding an employee has greatly reduced - so much so even employees recognize the benefits of an online form. Besides the near-complete removal of errors, online withholding forms are convenient and compliant.
Here's a breakdown on the number of employees who'd rather fill their forms out on online, based on research gathered on Symmetry Software's website.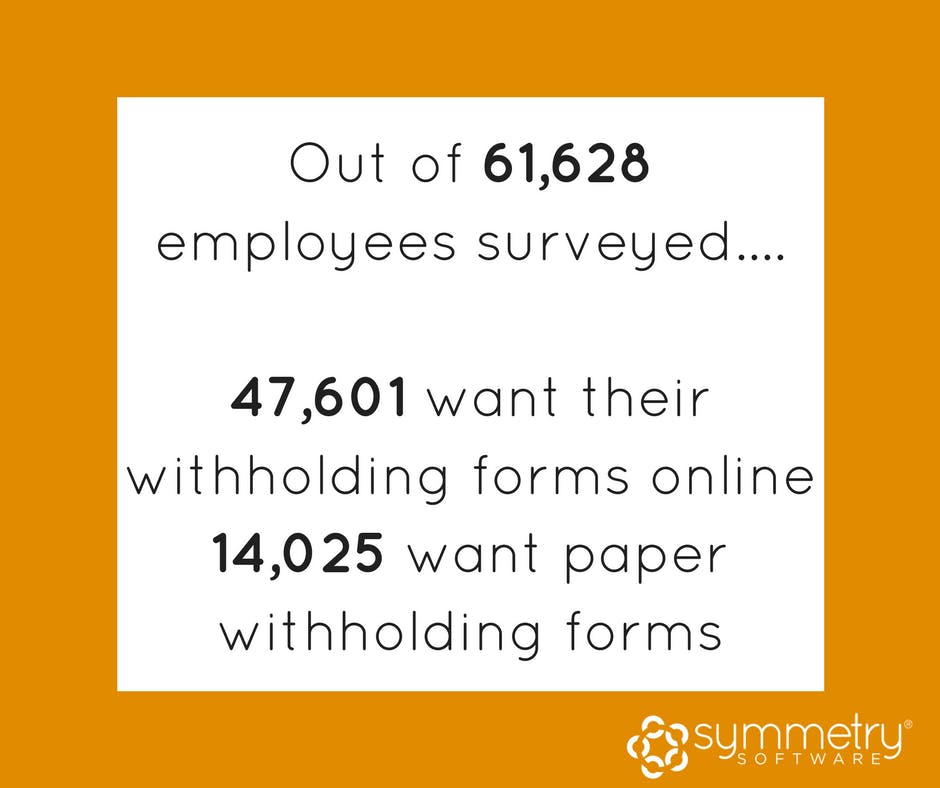 Are you ready to learn more?
Check out Symmetry Payroll Forms to learn more about electronic withholding forms.
Payroll Insights Newsletter
Subscribe to our quartely newsletter for exclusive payroll insights.