COVID-19 Update: New Tax Filing Deadline and Potential Stimulus Package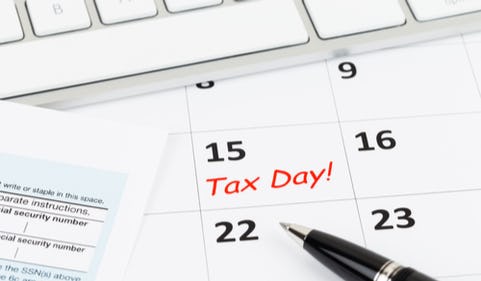 On March 21, 2020, The Internal Revenue Service (IRS) and the United States Treasury Department made a historic announcement of a new tax filing deadline. Since 1954, the deadline to file your taxes has been in April. While April 15 is the official deadline to file your taxes, there have only been a few scenarios where the deadline was shifted by two or three days. This year we are experiencing an unprecedented shift as the new deadline to file your 2019 taxes will be July 15, 2020.
The COVID-19 virus has caused many companies to abandon their workplaces and work from home or shut down temporarily. Workplace disturbances have brought many concerns for taxpayers and tax professionals. At first, the government kept April 15th as the deadline to file taxes and moved the deadline to pay taxes to July 15th without any penalties or interest. As the COVID-19 virus continues to majorly affect American workplaces, the government decided to make July 15th the deadline to file and pay your 2019 taxes.
The new deadline to file taxes is made possible due to the Robert T. Stafford Disaster Relief and Emergency Assistance Act of 1988, also known as the Stafford Act. The Stafford Act empowers the President to provide assistance to state and local governments during the period of a natural catastrophe or pandemic. The Stafford Act is usually invoked many times per year; however, it is rarely invoked for a public health emergency.
On March 27, 2020, the House of Representatives passed a $2 trillion stimulus package, previously approved by the Senate, to provide financial relief to United States citizens and businesses. While the stimulus package will ultimately fund corporations, Americans will be eligible to receive up to $1,200 per adult and $500 per child based on your current income. The stimulus package is expected to be quickly signed by President Donald Trump.
Stay up to date with the COVID-19 tax updates by following our Symmetry Payroll News!
Payroll Insights Newsletter
Subscribe to our quartely newsletter for exclusive payroll insights.