Compressed Workweeks: What You Should Know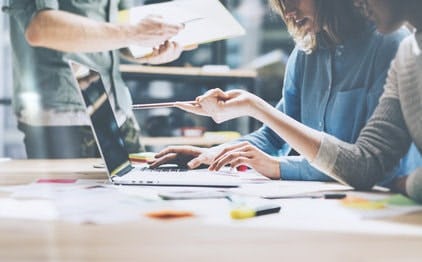 Are there certain circumstances in your employees' lives that call for a day off? Are you willing to work with them to provide this without the loss of their paid time off? If so, consider allowing 'compressed workweeks.'
A compressed workweek is a way for full-time exempt and non-exempt employees to work their 40 hours in less than five working days. The most typical scenario for this is the 4/40 method, or working four ten hour days. For non-exempt employees, these scenarios involve supervisor approval of hours. If a non-exempt employee agrees to this arrangement but then works overtime, a credit or compensatory agreement can be invoked to allow them to receive that overtime pay at a later date. More often than not, non-exempt employees request and receive compress workweeks over exempt.
A 9/80 compressed schedule is only offered to exempt employees, and it allows them to work 80 hours in two weeks. To do this, the employee must work five nine hour days the first week, and three nine hour days and one eight hour day the second. Or vice versa, if the employee prefers. The idea is to work 45 hours in one week and 35 in another. However, exempt employees work under the notion that they must fulfill their duties, no matter how many hours it takes to do so.
The Fair Labor Standards Act does not address these type of arrangements, meaning it is solely an employee-employer matter. If employers are unwilling to allow compressed workweeks, they can consider a 'gliding schedule' which requires employees to still work 40 hours a week, but always them to come in and leave in a manner that fits their schedule. The prevalence of these arrangements is more often seen in certain industries, like technology, but is becoming more widespread throughout the nation, according to the Department of Labor.
Implementing compressed workweeks such as these come with pros and cons, including:
Pros
An extra day off for employees, with full income still provided.
Decreased commuting time and gas consumption for employees.
Less stress.
Cons
Mental fatigue working longer hours than usual in a day.
Longer hours conflicting with school and daycare hours (for parents).
Less time after work during the workweek.
Do you allow compressed workweeks at your office? Let us know on PayrollTalk!
Payroll Insights Newsletter
Subscribe to our quartely newsletter for exclusive payroll insights.