Americans Are Not Using Their Vacation Days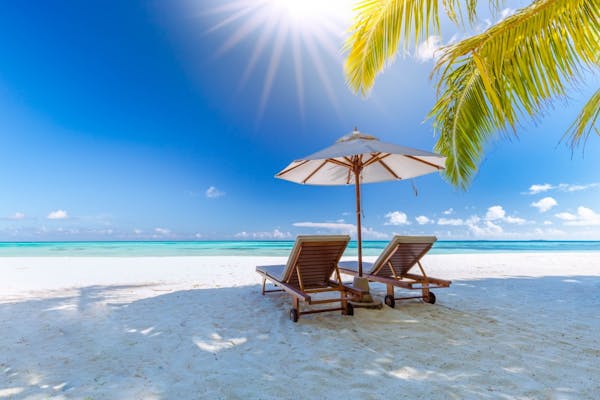 In 2016, Americans lost $66 billion in benefits by not utilizing their paid time off (PTO). Information collected by Glassdoor - a service that helps people find jobs - revealed 54% of working Americans had leftover vacation time.
A separate study by Project Time Off, supervised by the U.S. Travel Association, concluded 658 million vacation days went unused last year. An alarming 222 million of those days were lost completely (25% of surveyed companies have a 'use it or lose it' policy in place). When it comes to regions, the Pacific coast was the biggest denier of PTO with 59% not using all their vacation. Employees in states such as Alaska, Idaho, and New Hampshire leave the most PTO behind.
Of the 7,331 employees surveyed, 2,593 were managers, with 479 holding senior level roles. The higher the position, the less likely the employee is to take time off. Per employee, an average of $604 was effectively donated back to their employers.
These unused vacation days affect more than just the employee: The phenomenon cost the U.S. economy $236 billion. Had those days been utilized, $70 billion in additional income could have been generated for the economy. That money could go back into the economy to help support businesses. When employees don't use their allocated days off, it stifles job growth. The travel and tourism industry in America is a huge operation already - but it could have benefited from more vacationers. Those billions of dollars could easily help foster its growth. The average American vacation for a family of four ranges from $1,145 to $4,580.
With all this evidence to support taking time away from the office, it may seem difficult to understand why people don't do it. In fact, vacation days are the second most important workplace benefit to American workers, just behind good healthcare. Reasons for not taking PTO consist of the following:
Fear of losing a job (58%)
Fear of returning to too much work (47%)
The desire to show dedication (36%)
The idea that no one case can do the job (47%)
The pressure of being in a senior position (46%)
Interestingly enough, those who forfeit time off the most typically are the lowest-performing employees in a company, receiving the least amount of promotions in a two year span. Women also forfeit more time off, with Millennial women (those born between 1981 and 1997) being the biggest culprits.
To combat this, Americans in the above survey agreed that encouragement from upper management, support, and an explanation of benefits could help steer them to vacation. Another effective remedy for those looking to use their time off: more efficient planning. When workers plan out vacations, they take more vacations - and longer ones, too. Aside from the positive impact on the economy, those who take more time off are generally happier at work and in their personal lives.

Want more details? Check out our infographic here. 
Payroll Insights Newsletter
Subscribe to our quartely newsletter for exclusive payroll insights.