Symmetry's 10 Tips For Building a Global Payroll Product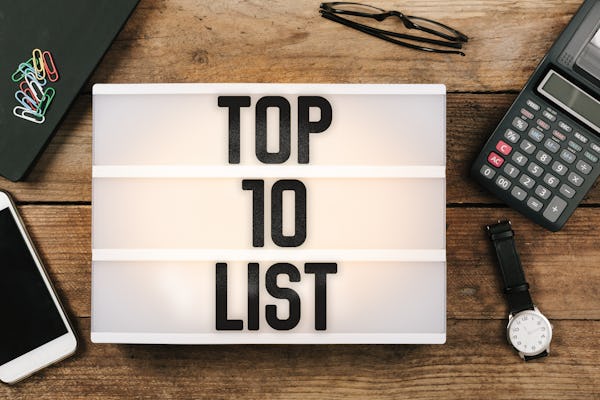 Navigating the Global Payroll Landscape with Symmetry Software
As a high-growth startup, you're on the cusp of developing your own payroll product to cater to an international audience. Since you are serious about building an international payroll product you understand that it comes with its unique set of challenges and complexities. To help you navigate this intricate landscape and ensure the success of your payroll venture, Symmetry Software presents the top 10 things you need to know about building an international payroll product.
1. Compliance is Key
One of the most crucial aspects of international payroll is compliance with varying payroll laws, tax regulations, and reporting requirements in different countries. To build a successful product, invest heavily in understanding and implementing compliance measures across a myriad of global jurisdictions.
2. Data Security is Non-Negotiable
Handling sensitive employee information requires the highest level of data security. Prioritize implementing robust data protection protocols, encryption techniques, and staying compliant with relevant data privacy laws in each country. Some well known global laws are GDPR, California Privacy Rights Act (CPRA), and Data Protection Act 2018 (DPA 2018).  
3. Localize, Localize, Localize
One size does not fit all, especially in the global payroll arena. Customize your product to adapt to local payroll practices, languages, and currencies. Offering a localized experience ensures user satisfaction and acceptance in diverse markets.
4. Scalability is a Must
As your startup grows, so will your clientele. Plan your payroll product with scalability in mind to accommodate increasing volumes of payroll processing without compromising on performance.
5. Embrace Automation and Integration
Efficiently manage complex payroll tasks by incorporating automation and seamless integration with other HR and finance systems. This streamlines processes and minimizes errors, enhancing overall productivity and meets customer expectations to have all of their payroll, HR, finance, and accounting tooling interconnected.
6. Stay Abreast of Regulatory Changes
Tax and labor laws are subject to frequent updates and changes. Be prepared to adapt your product quickly to comply with new regulations and ensure your clients remain compliant. This is so important that at Symmetry, we've made it part of our mission to help clients achieve, "The right taxes, the first time."
7. Cloud-Based Accessibility
A cloud-based solution provides global accessibility, allowing clients to access and manage their payroll from anywhere in the world. This accessibility is essential for remote teams and international businesses.
8. Real-Time Reporting and Analytics
Offer your clients real-time reporting and analytics tools to gain insights into their payroll data. These features empower businesses to make informed decisions and address potential issues proactively.
9. Customer Support and Training
Building an international payroll product demands dedicated customer support and comprehensive training resources for clients. Depending on the scale of the businesses you'll be supporting, many clients will command a dedicated single-point-of-contact who has access to subject matter experts in global payroll and tax. Investing in customer success throughout the client lifecycle ensures long-term satisfaction and loyalty to your company.
10. Testing and Quality Assurance
Prioritize rigorous testing and quality assurance measures to identify and rectify potential errors before launching your product and with every release of updated functionality and tax updates. Thorough testing will help you avoid costly mistakes and enhance your product's credibility and reputation.
Building an international payroll product for your high-growth startup requires meticulous planning, adaptability, and a deep understanding of the global payroll landscape. By focusing on compliance, data security, localization, scalability, and automation, while keeping abreast of regulatory changes, you can create a robust product that meets the needs of businesses worldwide. Cloud-based accessibility, real-time reporting, customer support, and quality assurance will further elevate your product and enhance its competitiveness in the global market.
At Symmetry Software, we understand the challenges of international payroll and our expertise lies in partnering with high-growth startups and major established payroll providers in their efforts to innovate on payroll. By addressing these top 10 considerations, your high-growth startup can lay the foundation for a successful international payroll product that sets the standard for the industry. Good luck on your entrepreneurial journey!
Payroll Insights Newsletter
Subscribe to our quartely newsletter for exclusive payroll insights.