New York and California First to Make Strides Toward $15 Minimum Wage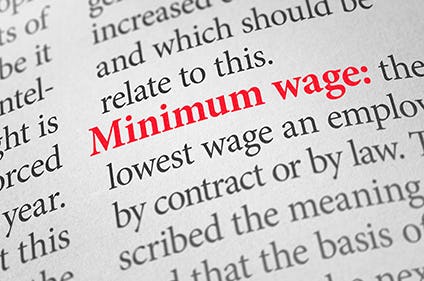 California –whose current minimum wage is $10 per hour -made history on April 4 by becoming the first state to pledge to a $15 minimum wage. The rate is set to increase incrementally until finally reaching $15 in January 2022 for companies with 26 or more employees. By January 2023, all California businesses will offer $15.&nbsp>
In certain cities, the increase is happening at different times. Pasadena chose to increase its rate to $10.50 per hour this July. By July 2018, Pasadena will offer $13.25 per hour.
Governor Andrew Cuomo of New York also set plans to reach $15 per hour into motion April 4, with different stipulations than California. The rate will vary based on the location work is performed, with New York City reaching $15 by December 2018. New York's current amount per hour is $9. For a more in-depth look at the breakdown for New York, click here.
Payroll Insights Newsletter
Subscribe to our quartely newsletter for exclusive payroll insights.